BAGPAD - LUXURY HANDBAG SHAPER
BAGPAD is a carefully designed and tailored bag shaper. The BAGPAD will help you protect your handbag's shape and quality for many years to come.
Whether traveling, storing, or displaying handbags, the BAGPAD is an easy, practical, and sustainable solution.
BAGPAD FOR HERMES
Hermès bags are timeless and need extra care to keep their shape.
With our wide variety of custom-designed BAGPAD, the Hermès BAGPAD can fit any of your needs, including Birkin, Kelly and other Hermès bags perfectly.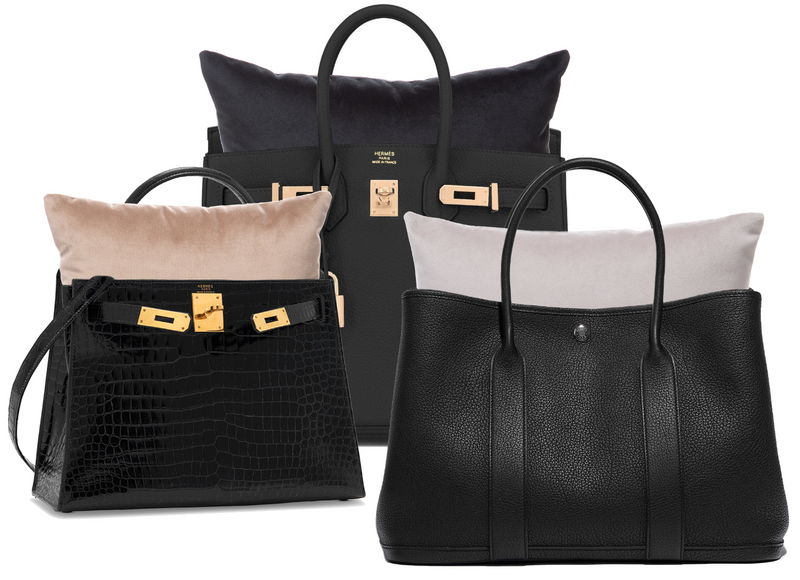 BAGPAD FOR CHANEL
All luxury and timeless bags need a bag shaper to keep their original form and quality.
Shop BAGPAD for Chanel - carefully tailored to fit Classic Flap, GST, Boy and Chanel 19 bags perfectly.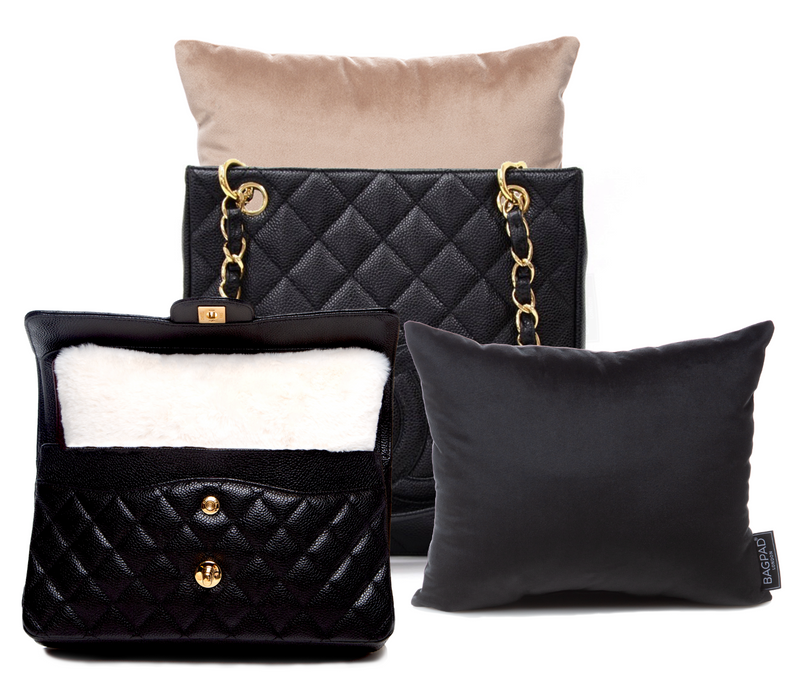 BAGPAD FOR LOUIS VUITTON
Bagpads especially made for Louis Vuitton handbags. Always keep your Louis Vuitton Neverfull and Speedy bag in shape.
Just click below and find your size and colour.  If you can't find your Louis Vuitton bag here, we'll customize it for you.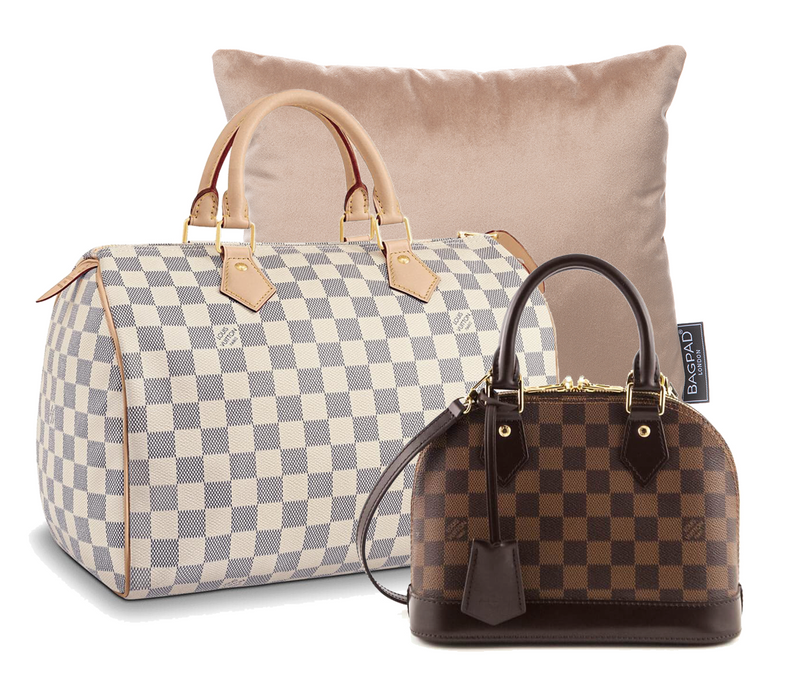 MONOGRAMMED BAGPADS
Personalise your Bagpad with bespoke monogramming - a timeless, unique and elegant gift to be remembered and surprise your loved ones.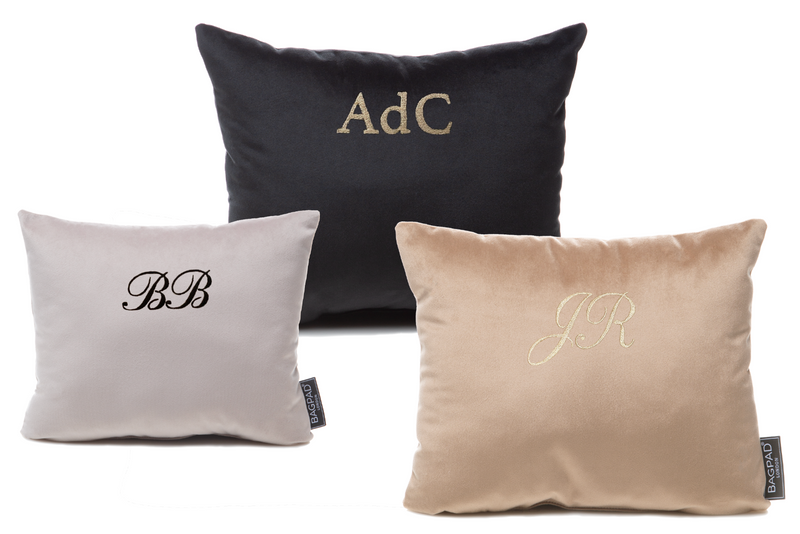 PRESS AND TESTIMONIALS
BAGPAD has been recognised as the best bag shaper by customers all around the world and in publications including Vogue, Harper's Bazaar, Town & Country and ELLE as the most convenient and sustainable way to keep your handbags in shape.
"If you own a luxury handbag you'll know they often lose their shape when not in use. This is a great product that will make sure your beautiful handbags will stay in its full glory and it also protects them from humidity! Highly recommend." - M.W.
"Wonderful. The bagpads are such a brilliant idea and very well made products. Really keep your precious bags in perfect shape. Thank you for this great idea." - M.K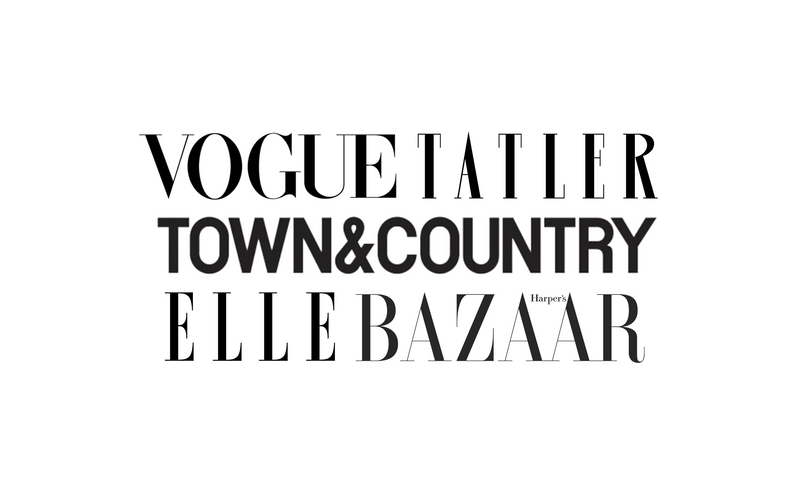 As the festive season approaches, the fashion world is buzzing with excitement over the latest designer handbags set to steal the spotlight at parties and events.  Here are the top five trending designer party handbags that promise to make a statement and elevate your festive looks.
In this blog post, we will delve into the world of Dior and explore some of its most iconic bags that have stood the test of time.
Watch how Lydia Millen uses her Bagpads
DELIVERY
Delivery options worldwide
RETURNS
Read more about our returns policy
CUSTOMER SERVICE
For any questions or concerns